List of Paddleboard Accessories to Enhance Your Paddling Experience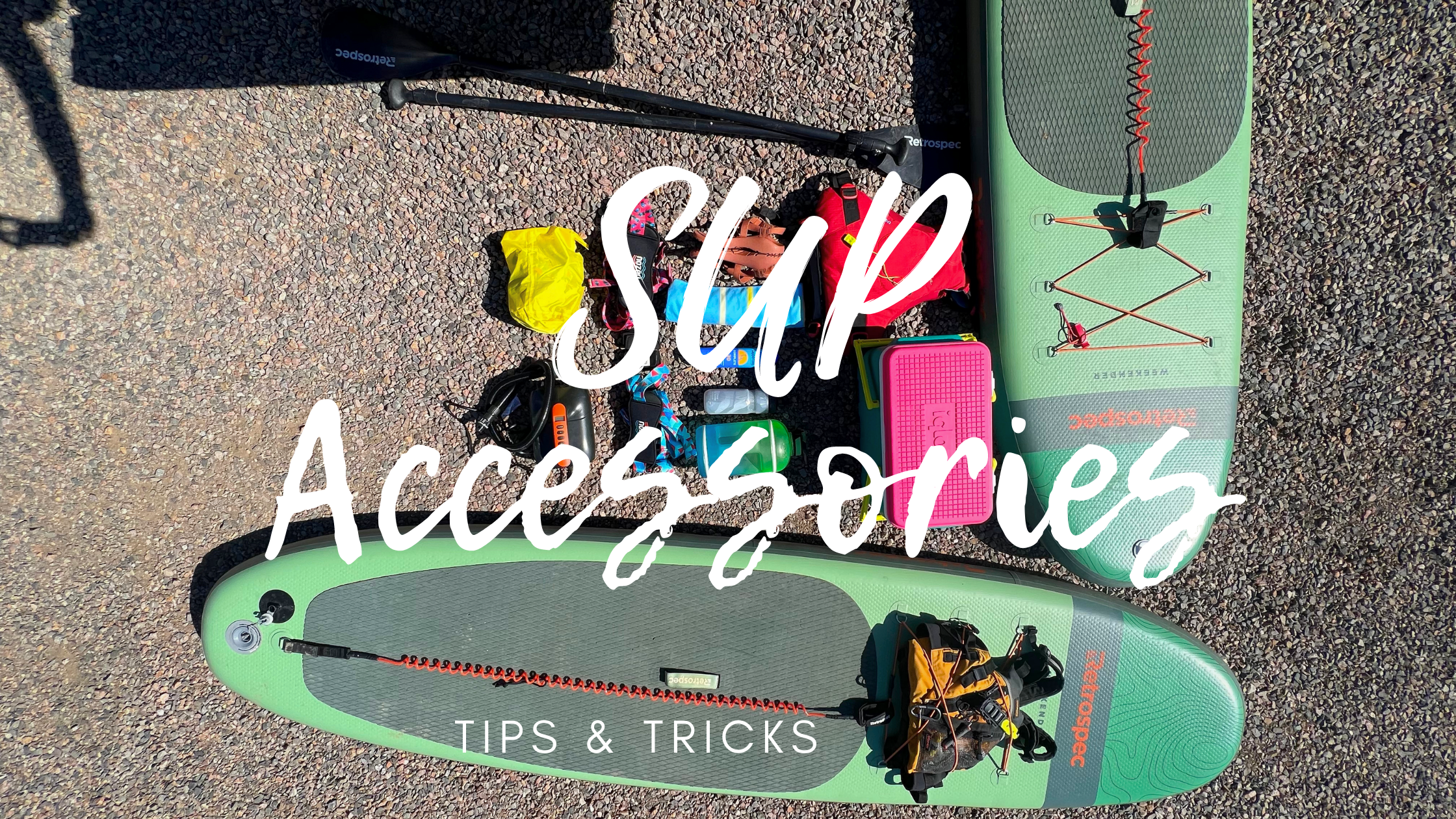 Paddleboarding is an exciting and adventurous water sport that requires the right gear to make your experience safe, comfortable, and enjoyable. Whether you're a beginner or an experienced paddler, investing in the right equipment can make all the difference. In this quick blog, we'll explore some of the essential paddleboard accessories that can enhance your paddling experience.
Paddleboard Straps:
Paddleboard straps, such as the Nozou paddle board straps, are essential for any paddleboarder. These versatile and reliable straps come with built-in D-rings and buckles allowing you to clip them onto your board and use them to tie your board to other boards, secure your gear, or even carry your board.
Paddleboard Leash:
A paddleboard leash is a crucial safety accessory that keeps you attached to your board in case of a fall. A coil leash is a popular option for flat water paddling, while a quick-release leash is a must have for running water.
Paddleboard Rack:
A paddleboard rack is a must-have if you plan to transport or store your paddleboard. There are various types of paddleboard racks, including roof-mounted, truck bed-mounted, and wall-mounted racks. Choose one that is suitable for your vehicle and your storage needs.
Waterproof Bag:
A waterproof bag is an essential accessory for any paddler, as it allows you to store your belongings safely and keeps them dry. You can choose from a variety of sizes and types, from waist packs, backpacks to dry bags, depending on your storage needs.
Cooler:
When it comes to paddleboarding, having the right gear can make all the difference in your experience. This includes the type of cooler you bring along with you. With Nozou straps, you can easily attach a cooler to your board without having to worry about it tipping over. But, it's important to choose the right cooler for your paddleboarding needs. Look for a cooler that is durable, waterproof, and has enough space for your food and drinks. Consider the size and weight, as you don't want a cooler that is too heavy to carry on and off the board. With the right cooler and Nozou straps, you can enjoy a refreshing drink and snack while out on the water.
Lifejacket:
A lifejacket is a necessary piece of gear for any paddler, regardless of skill level, including your pup! Choose a comfortable lifejacket that fits properly and is suitable for your paddleboarding conditions. A life jacket will make it much easier to lift your dog onto your paddle board after a quick swim.
Drink Holder:
There are various products out there like the Lil Sucker and The Unspilt. A "Lil Sucker" drink holder is a ring-shaped, silicone-like device that secures beverages. It creates suction on smooth surfaces, gripping cans or bottles within the ring to prevent tipping or falling. The  Unspilt uses a suction method to hold your drink in place. The Unspilt drink holder is a durable, stainless steel drink container that maintains temperature and magnetically pairs with the Unspilt Drink Dock™, working on any textured surfaces like paddleboards.
Electric Air Pump:
Are you tired of huffing and puffing to inflate your paddleboard? Well, get ready to pump up the fun with a electric paddleboard pump! These nifty little devices will have you blowing up your board in no time, leaving you with more energy to hit the water. So, say goodbye to the hassle of manual inflation and hello to the joy of paddling with a paddleboard pump!
Investing in the right paddleboard accessories can make all the difference in your paddling experience. No matter what your skill level or the paddling you plan to do, there are essential accessories that can enhance your experience and keep you safe on the water. At Nozou, we offer high-quality paddleboard accessories to help you get the most out of your paddling adventures.
---